Macmillans - Accountants response to COVID-19
As the coronavirus (COVID-19) continues to spread, we would like to take a moment to let you know what Macmillans-Accountants is doing in response to this virus in the community.
The health and wellbeing of our staff and our clients comes first. Our business is no different to yours, we are first and foremost a people organisation. We are monitoring the situation daily and have actioned a number of policies to help protect against the spread of COVID-19, while at the same time maintaining our service delivery to you, our clients.
If you have an appointment at our office, you will notice a number of hand sanitisers available for your use. You will also notice that our friendly staff will no longer at this stage be shaking your hand. This is not designed to offend but to protect both yourself as our valued clients as well as our staff.
These protectionary measures are designed to ensure our people are respectful of others by taking the necessary steps to remove themselves from the work environment if they have been in contact with people who are unwell, or if they themselves are becoming unwell. Macmillans-Accountants is committed to a flexible work environment and we have the technology, infrastructure and systems to support continuity of service by allowing our team to work from home and still service the needs of our clients.
We encourage you to continue thinking through the risks that COVID-19 could pose to you, your staff and your organisation. If you are unsure where to start (or what to do next), we have released the below newsletter highlighting what you need to know about COVID-19 and the affect it will pose to you and your business.
There will be uncertain time over the coming weeks and months. In the meantime, consider your business' readiness to respond to the impacts of the COVID-19, and reach out to us if there are additional matters that you require assistance with or would like to discuss the measures you can put in place for your business.
Please contact our office on (02)4933 4444 if you have further questions or require support.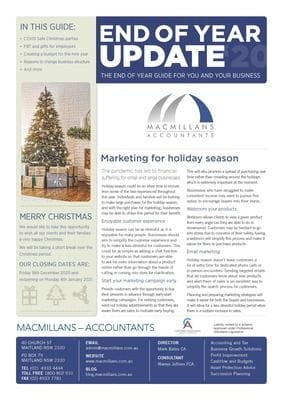 ---
At Macmillans - Accountants our purpose is to help our clients and their families build wealth and improve their lifestyle.
Our highly qualified and dedicated team of staff at Macmillans - Accountants will partner with you to simplify the complex and create clear strategies for success.
When you need advisors who can offer you an all-encompassing service we will help you every step of the way.
So whether you're starting or growing a business, self-managing your superannuation or dealing with tax time our team can help you achieve your potential and your goals.
If it's time for you to move on from your current form filling accountant to an advisor working with you, who aims to understand you and your business, we can help.
Ask us today about a customised solution for you and your business.
To book an appointment with Macmillans - Accountants Maitland or to find out how we can help you call (02) 4933 4444 or Contact Us for a prompt reply.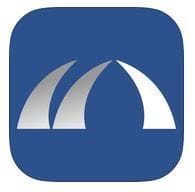 Download our new free app today!