At Macmillans - Accountants our purpose is to help our clients and their families build wealth and improve their lifestyle.
Our highly qualified and dedicated team of staff at Macmillans - Accountants will partner with you to simplify the complex and create clear strategies for success.
When you need advisors who can offer you an all-encompassing service we will help you every step of the way.
So whether you're starting or growing a business, self-managing your superannuation or dealing with tax time our team can help you achieve your potential and your goals.
If it's time for you to move on from your current form filling accountant to an advisor working with you, who aims to understand you and your business, we can help.
Ask us today about a customised solution for you and your business.
To book an appointment with Macmillans - Accountants Maitland or to find out how we can help you call (02) 4933 4444 or Contact Us for a prompt reply.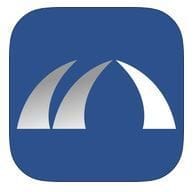 Download our new free app today!