Everybody makes a living by selling something… whether it's a product, a service or even an idea!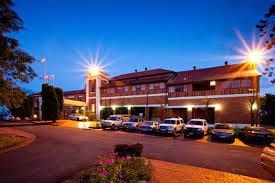 Knowing what, why, when and how your customers want to buy from you is the secret to making a successful sale… and the first step to keeping your customers satisfied for life. So… if you are a business owner who is serious about making massive profits in your business, you'll want to improve your selling skills at every opportunity.

We will provide you with the simplest yet most powerful sales training, equipping you with the knowledge you need to succeed in today's competitive environment… and best of all, it's absolutely FREE!

You will learn the tips and techniques that will help you get more sales, including how to adapt your style to suit different personalities, how to get the customer to want to buy from you rather than pushing them into a sale, and how to overcome ANY objections.

You will discover how to position the sale from the first time you speak to someone, right through to the last stage of the sales process, using questioning techniques that work, time and time again.

Presenter, Ben Fewtrell has used these strategies to build hundreds of multi-million dollar businesses, including his own.

The Supercharge Your Sales workshop is designed for all business owners, whether you are a sales novice or have previous training. It contains the proven system you need to help you earn the income you desire and is guaranteed to improve your sales, whatever industry you are in!


What You Will Learn:
Why sales people get objections they can't overcome and how to avoid ever getting them!…
The one thing that holds people back in sales and why very few sales people become top income earners…
How to build instant rapport using a simple twist to get your customer's full attention…
How to test if your customer is 'hot to buy' without losing rapport by trying to "close them" which can lose the sale…
The DISC and VAK behaviour profiles and how to recognise each customers personality quickly so you can massively increase your sales…
What a question softener is and when to use them…
How to answer the phone the most effectively… this simple technique will get your customers volunteering their name and buying priorities without you even having to ask for it…
Venue:
Monte Pio Hunter Valley
Starting:
7:45 AM
Tuesday 6th May 2014
Ending:
10:00 AM
Phone Enquiries:
(02) 4933 5355
About the presenter:

Ben Fewtrell – Owner of Australia's largest and most successful Business Coaching Company

Born in Sydney in 1973, Ben started his first job at the age of 13. Before long, he was making four or five times his hourly rate, by building rapport with his clientele and receiving generous tips. After leaving school, Ben landed a telesales job, where he first discovered his love for sales.

After starting his first business when he was 18, Ben spent the following 3 years working long hours as an owner driver. By 24, Ben had grown his own transport company to such success that he decided to sell the business in order to become a business coach and pursue his passion- "The business of business."

After purchasing an ActionCOACH franchise, Ben used what he had learnt to build up a coaching business which now stands as the largest and most successful ActionCOACH firm in the world; experiencing massive growth and receiving many accolades such as ActionCOACH Firm of the year for 2010, 2011, 2012 and 2013.

A popular key-note presenter, Ben has presented to thousands of business people at conferences, general meetings and expos around the globe. Presenting on Financial Mastery at the Pharmacy Expo, delivering sales training to the Navman Wireless sales team and being selected as a keynote speaker at the My Biz Expo are just some examples from Ben's wide experience. Well received by many different types of audiences, Ben's presentations are always fun and educational and regularly said to be the highlight of the day.

See what these clients had to say:
Bonus offer:


Attendees will receive these bonuses valued at $147!

Instant Sales book by Brad Sugars
Everything You Need to Know To Turn Your Sales Appointments Into Clienta

audio by Ben Fewtrell